Savour our Seafood and International Buffet Saturday night, as we host you a delicious spread inclusive of the freshest ingredients!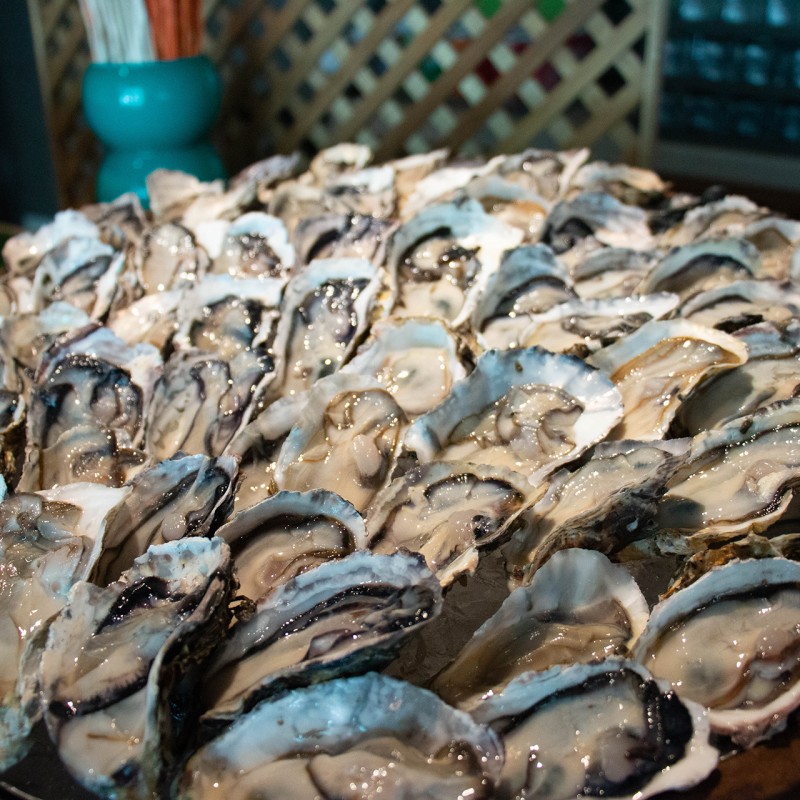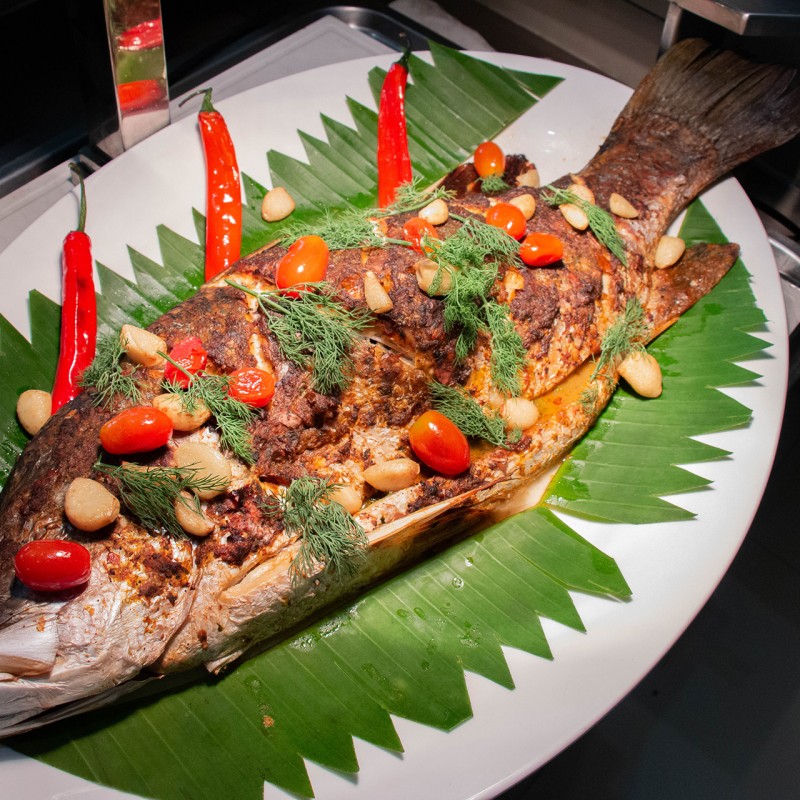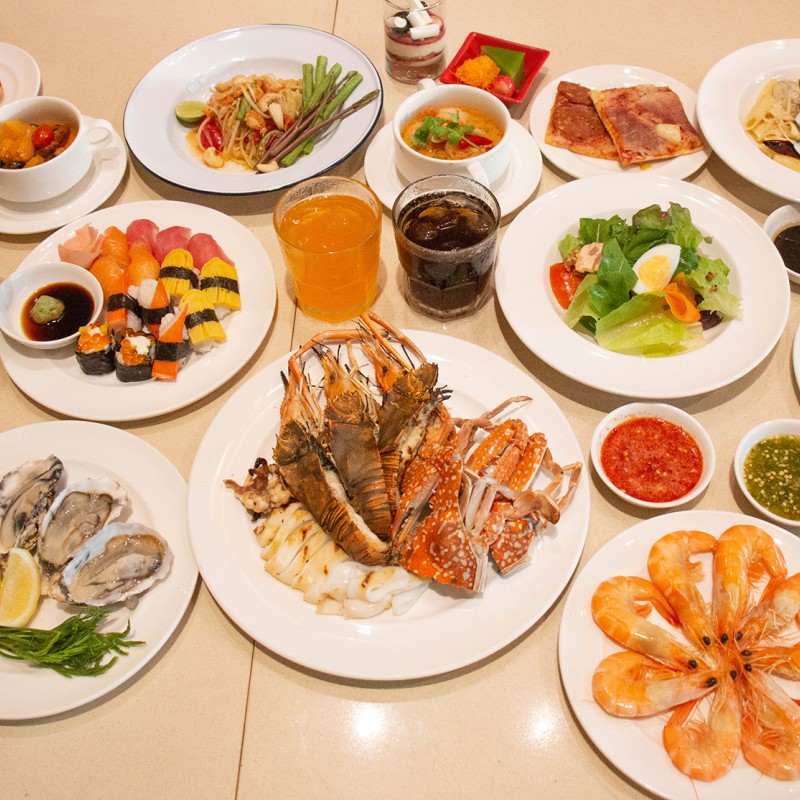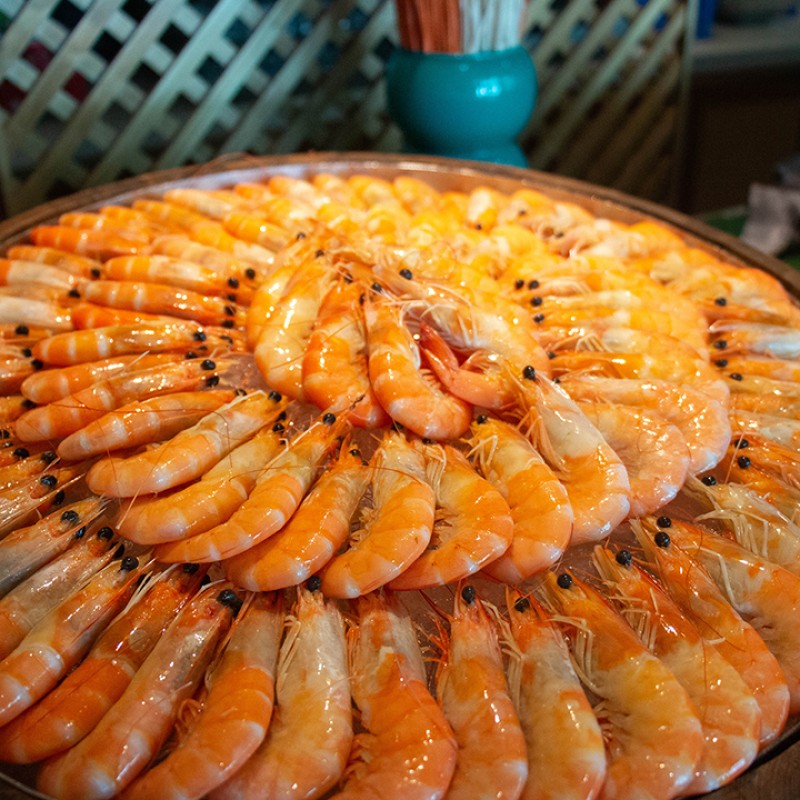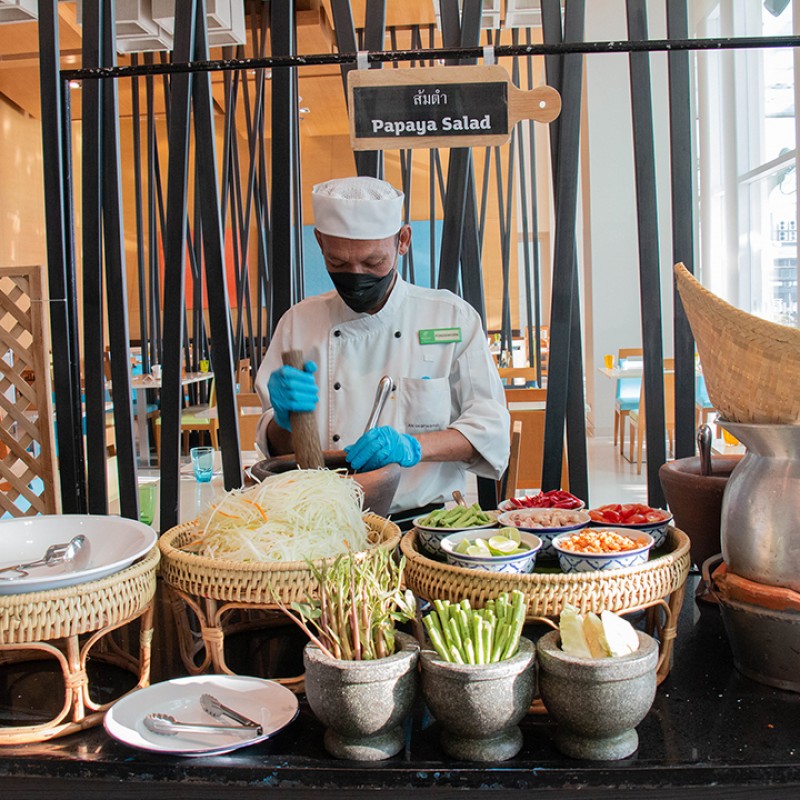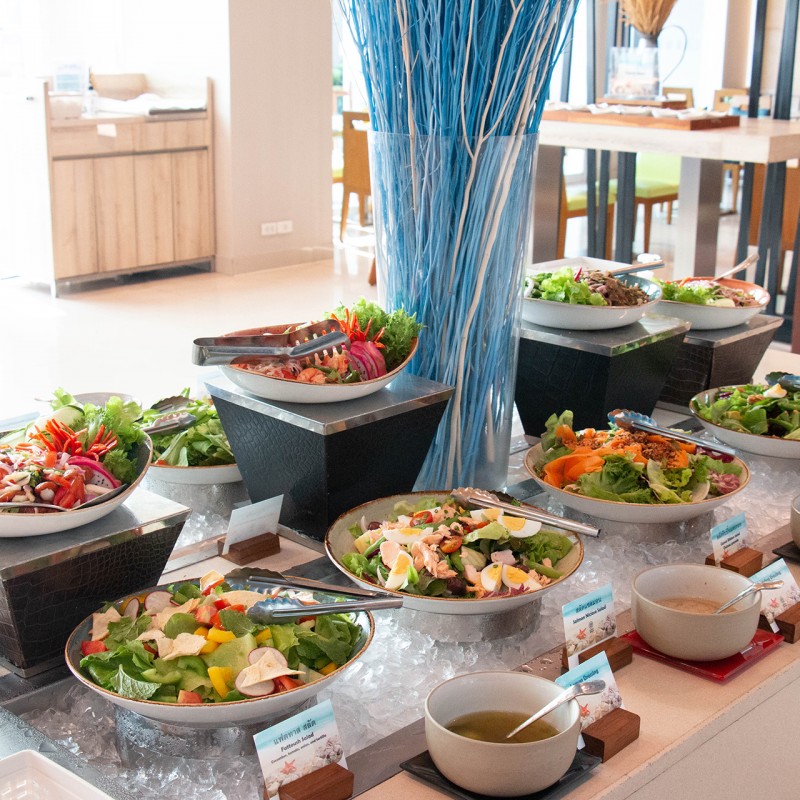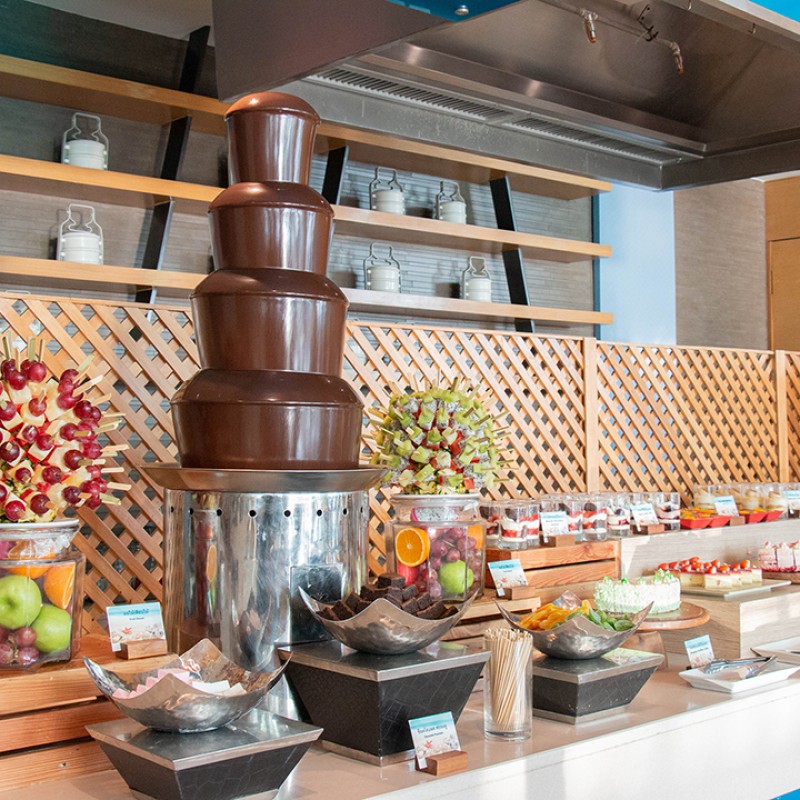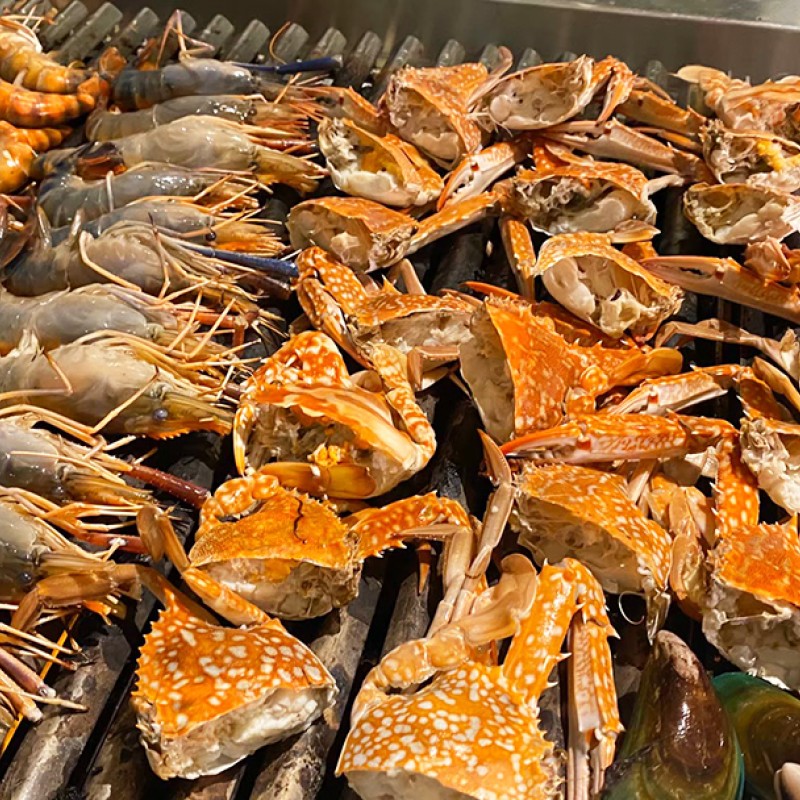 Featuring a seafood barbecue selection of prawns, crab, squid, oysters, rock lobster and weekly specials, it's a food fare you wouldn't want to miss.

We're also serving a large array of appetizers, salads and hot dishes, while our Chef's favourite desserts will be out on the table for all to enjoy.
Special offers for this International and Seafood Buffet:
THB 1,290 net/person including free-flow soft drink.

THB 1,790 net/person with 2 hours free flow beers, wines and soft drink.

Kids 5-12 years old 499 THB per person including free-flow soft drink.
Kids under 5 years old eat Free
*Early Bird: Get 10% OFF (book 1 day in advance )
Date: Every Saturday
Time: 5 pm - 9 pm
Location: Cafe G, 4th Floor - Bay Tower
Indulge in a Delectable Buffet Experience at One of The Best Hotel Buffets in Pattaya
Experience the best of Pattaya's culinary scene with our delectable buffet spread at Holiday Inn Pattaya.
As one of the best hotel buffets in Pattaya, our buffet features a wide selection of local seafood dishes.
Indulge in the mouth-watering seafood buffet that includes oysters, mussels, clams, prawns, crab, squid, and more.
Our expert chefs use only the freshest ingredients and the latest cooking techniques to prepare the food.
A Hotel that Provides the Unforgettable Buffet Experience
Located in the heart of Pattaya, Holiday Inn is a top-tier hotel that offers a world-class culinary experience.
We strive to provide our guests with the best food offerings using fresh and high-quality ingredients. Our buffet restaurant in Pattaya features an international spread of dishes that caters to all taste buds.
The BBQ seafood buffet from Holiday Inn is also a must-try, featuring an array of grilled seafood options.
Whether you are looking for a romantic dinner for two, a fun family outing, or a casual meal with friends, Holiday Inn Pattaya's buffet restaurant is the perfect choice.
The restaurant has a relaxed and welcoming atmosphere that's ideal for any occasion. Plus, with stunning ocean views and live music to set the mood, you're sure to have an unforgettable dining experience.
A Mouth-Watering Hotel Buffet in the Heart of Pattaya
It is known that guests will be treated with a remarkable dining experience at Holiday Inn, one of the best buffet restaurants in Pattaya.
But what sets us apart is our exceptional service. Our staff members are friendly, attentive, and go out of their way to make your dining experience unforgettable.
We are always on hand to answer your questions, help you choose dishes, and cater to your dietary requirements. From the moment you step into the restaurant to the time you leave; you will feel like royalty.
Satisfy Your Taste Buds with Our Hotel Buffet

At Holiday Inn Pattaya, food is a passion, and the chefs take pride in crafting dishes that are both delicious and visually stunning.
Using only the freshest ingredients and the latest cooking techniques, they create a buffet that is a true feast for the senses at a Pattaya hotel.
From succulent grilled prawns to juicy crab legs and delicate salads, each dish is a work of art that will leave you feeling completely satisfied.
Don't Miss Out Our Savory Buffet at Holiday Inn Hotel Pattaya!
Get ready to indulge in a delectable culinary journey at Holiday Inn Pattaya's restaurant buffet, one of the best hotel buffets in Pattaya.
Satisfy your cravings with the freshest local and international cuisine prepared by expert chefs using the finest ingredients and cooking techniques.
Don't wait any longer to book your reservation and enjoy a hotel buffet every Saturday from 5 pm to 9 pm. Come and taste the difference at our buffet restaurant in Pattaya!


For more information or making reservations for this buffet, please contact
Call: 038-725-555
LINE Official Account: CLICK HERE
E-mail: reservations.holidayinnpattaya@ihg.com
Facebook: https://www.facebook.com/HolidayInnPTY